One Health a policy assessment framework
The One Health concept, which emphasises the correlation between the health of humans, animals and the ecosystem, is gaining ground in the public debate. The ever more frequent occurrence of antimicrobial resistance and the increased attention for zoonoses play a role in this.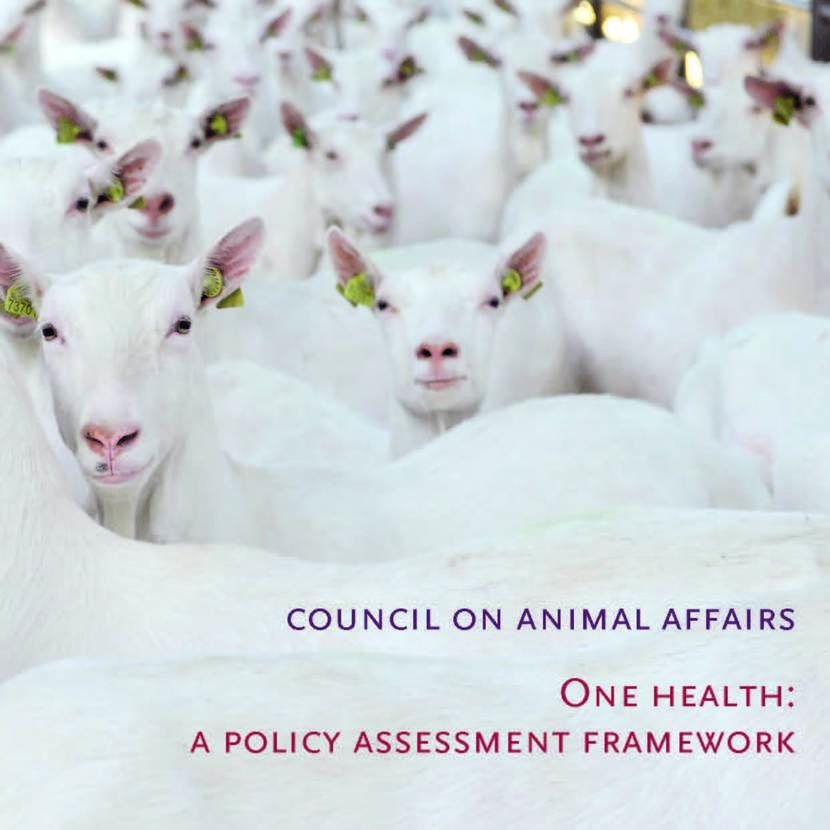 Need to choose
There is now a broad acknowledgement of the need to choose an integrated approach to welfare, including the health of humans, animals and the ecosystem.The Council on Animal Affairs has remarked on the need to be able to clarify policy decisions relating to One Health by using a structured and cohesive assessment framework. With the help of a framework that the Council introduced earlier, all considerations relating to the health of humans, animals, and the ecosystem have a place in the assessment, in a manner that everyone can understand. This advisory report gives an insight into the elements which, in the Council's view, constitute the One Health assessment framework and into the values that have to be taken into account. For detailed information you will find attached the full report.