Managing the Stray Cat Population
In the Netherlands, the cat is the only domestic animal that has virtually unlimited freedom of movement outside its owner's home and property boundaries. Consequently, a large population of stray cats has arisen alongside the domestic pet cat population.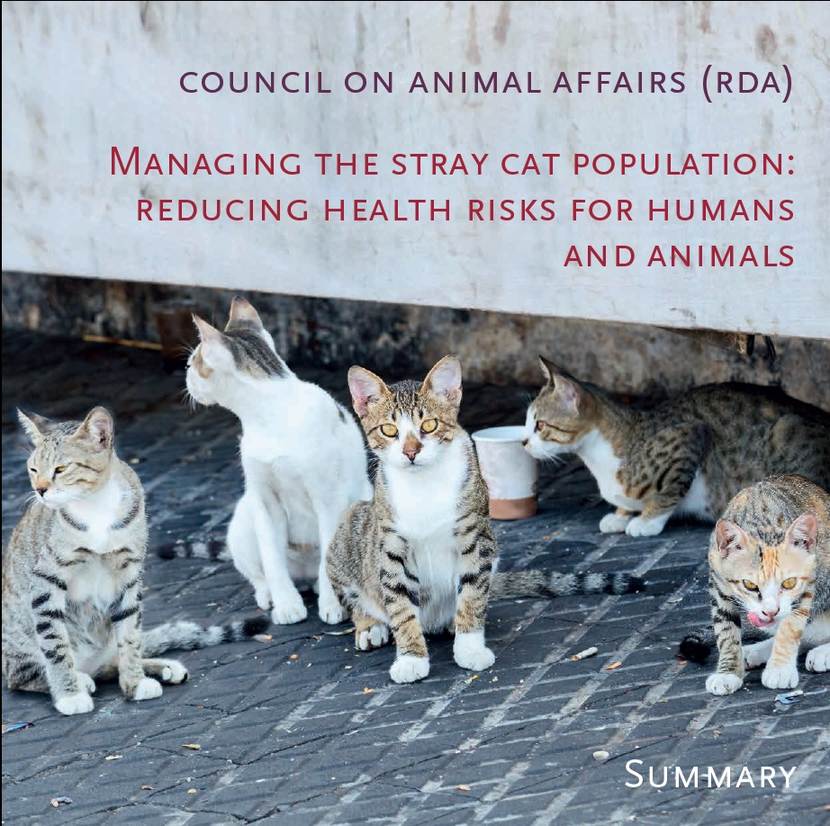 Carry a risk of transmissible infections and health problems
These stray cats can cause a nuisance and carry a risk of transmissible infections and health problems in humans and animals. The Council feels that the latter in particular has been neglected in the research to date, and has therefore produced this advisory report on the issue and made recommendations as to how the problem can be managed and reduced under the title "managing the stray cat population".
Strongly committed to cat welfare
The Council recognises that many people are strongly committed to cat welfare, and therefore that addressing health risks and potential measures can provoke a range of reactions. The advisory report has been drawn up with the aim of managing and reducing problems with the help of cat owners and stakeholders. The Council hopes that this approach will avoid any negative sentiment towards the cat population.