Animal welfare for sale!
The wish to improve animal welfare in livestock farming is broadly shared in Dutch society. Achieving this through the market remains a policy ambition. As far back as 2012, the Council on Animal Affairs (RDA) advocated market operation rather than higher statutory minimum standards for all livestock farmers in the Netherlands.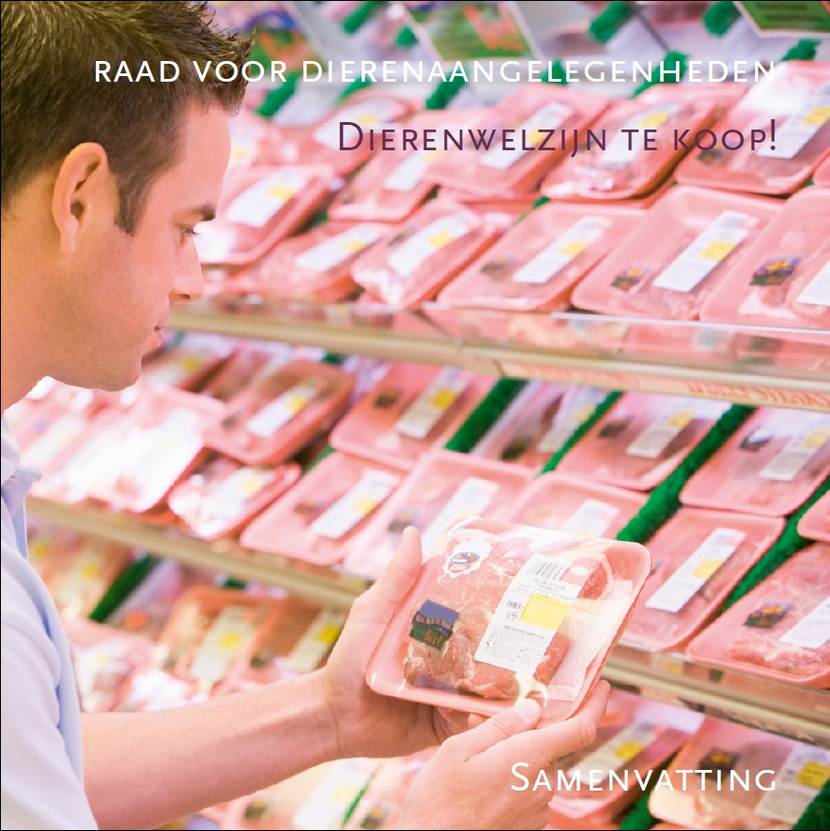 Distinctive and profitable position in Europe and the world
However, there still seems to be a significant unused market potential in the Netherlands. This has harmful effects on both the animals in Dutch livestock farming and the Dutch economy at large. Moreover, the RDA is of the opinion that improving animal welfare in Dutch livestock farming may be a way of giving the sector a distinctive and profitable position in Europe and the world. These considerations motivated the Council to take a close look at the barriers to market operation regarding animal welfare, as well as the role of the government in removing these barriers. For detailed information you will find attached the full report.